The clients of this impressive residential hillside project were pleased to settle into their new Brisbane home and enjoy Christmas 2012 with family, friends (and the occasional sticky beak!).
The house is strategically elevated and the living and entertaining spaces have been designed to capture the spectacular north-east views. A connection to the natural ground is maintained via a protected courtyard. The architecture is designed so that the upper level bedrooms are removed from the public spaces below, and each equally share the stunning views and cooling breezes.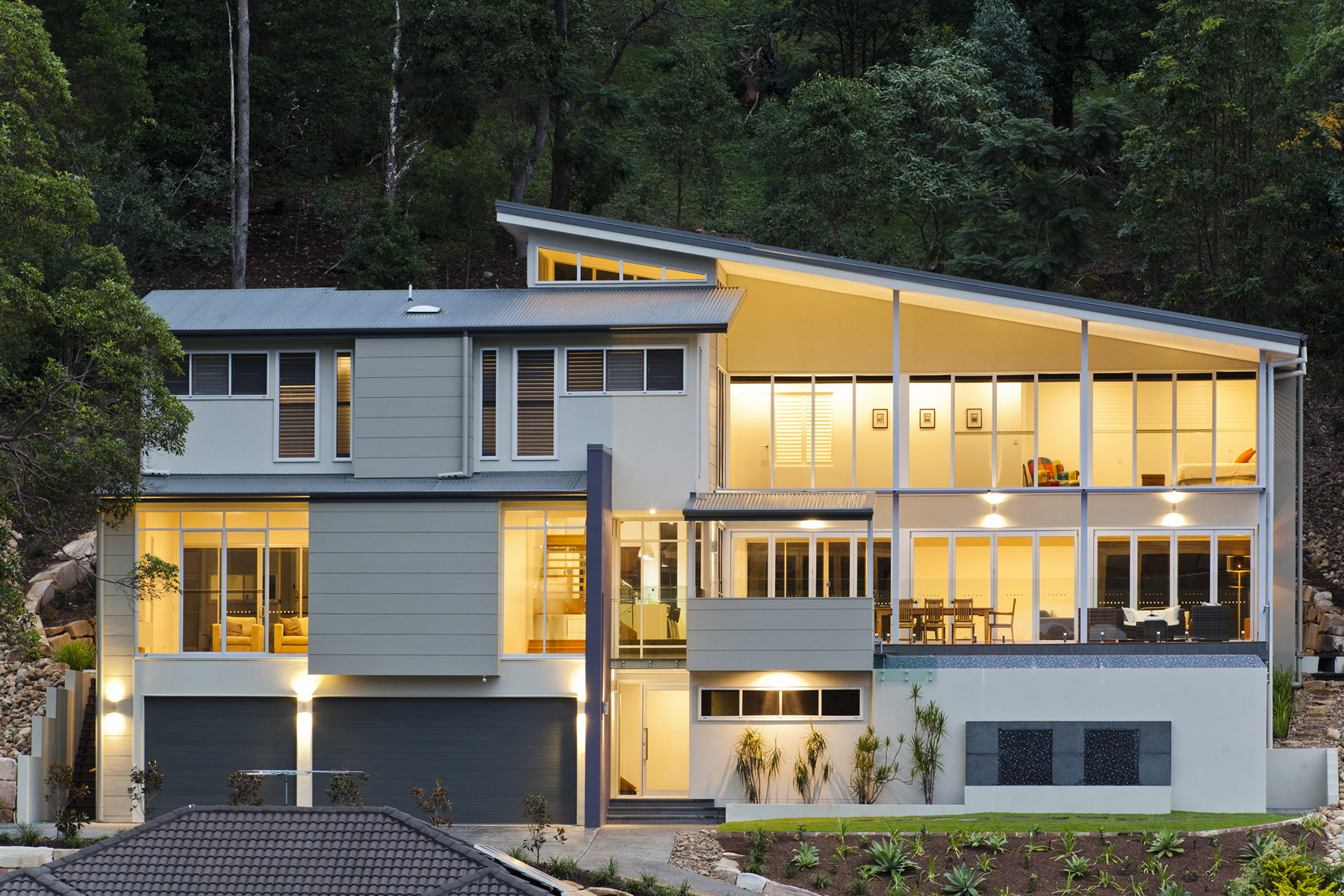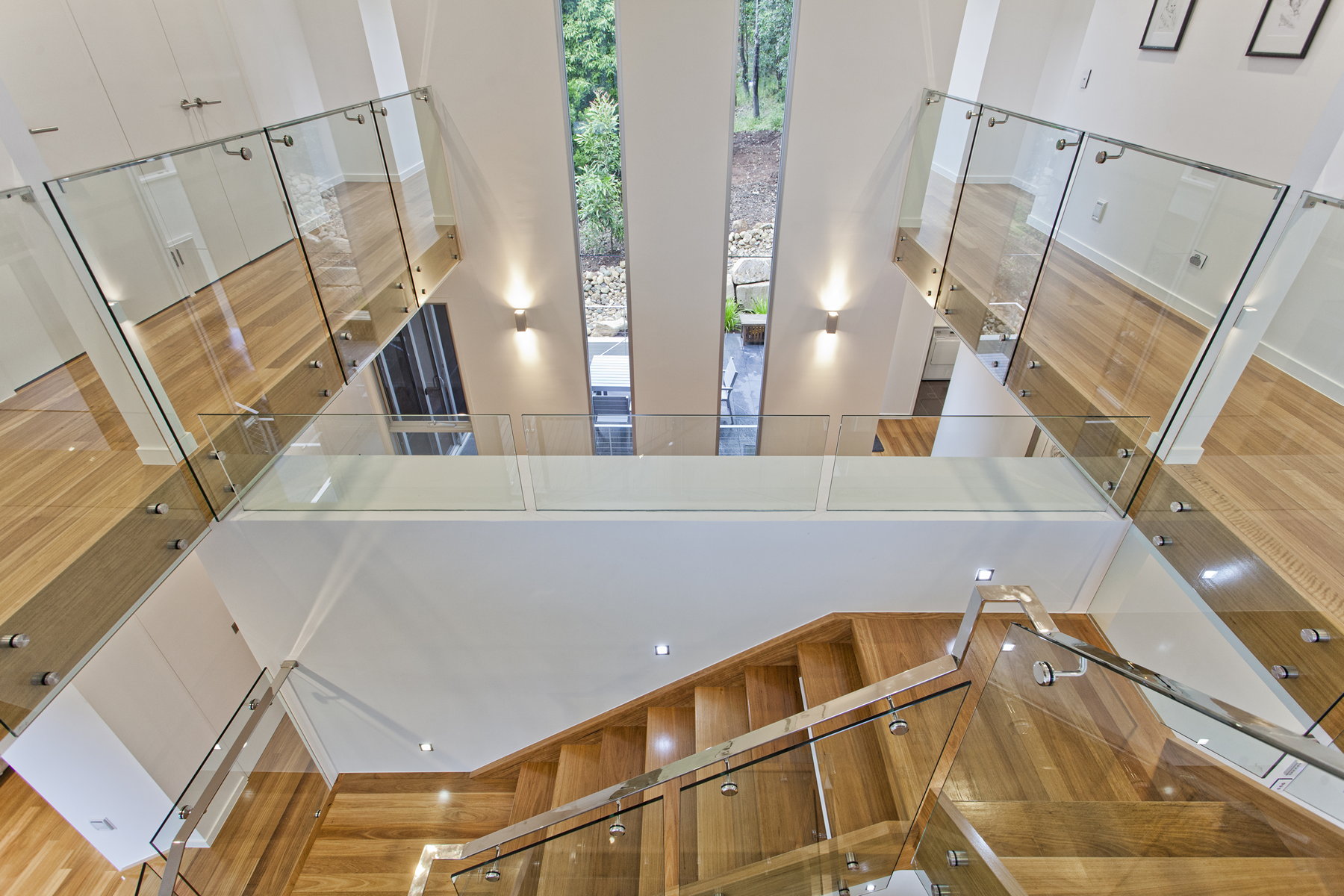 As a family with 'grown-up' boys, this home provides for several living and entertaining spaces. The central atrium which runs across the three levels connects the various wings of the house. It naturally admits light and ventilates the home via high level windows which draw the cool air through the internal stair void. The atrium also contains the library/study area which holds family memorabilia as well as functioning as a central family work space.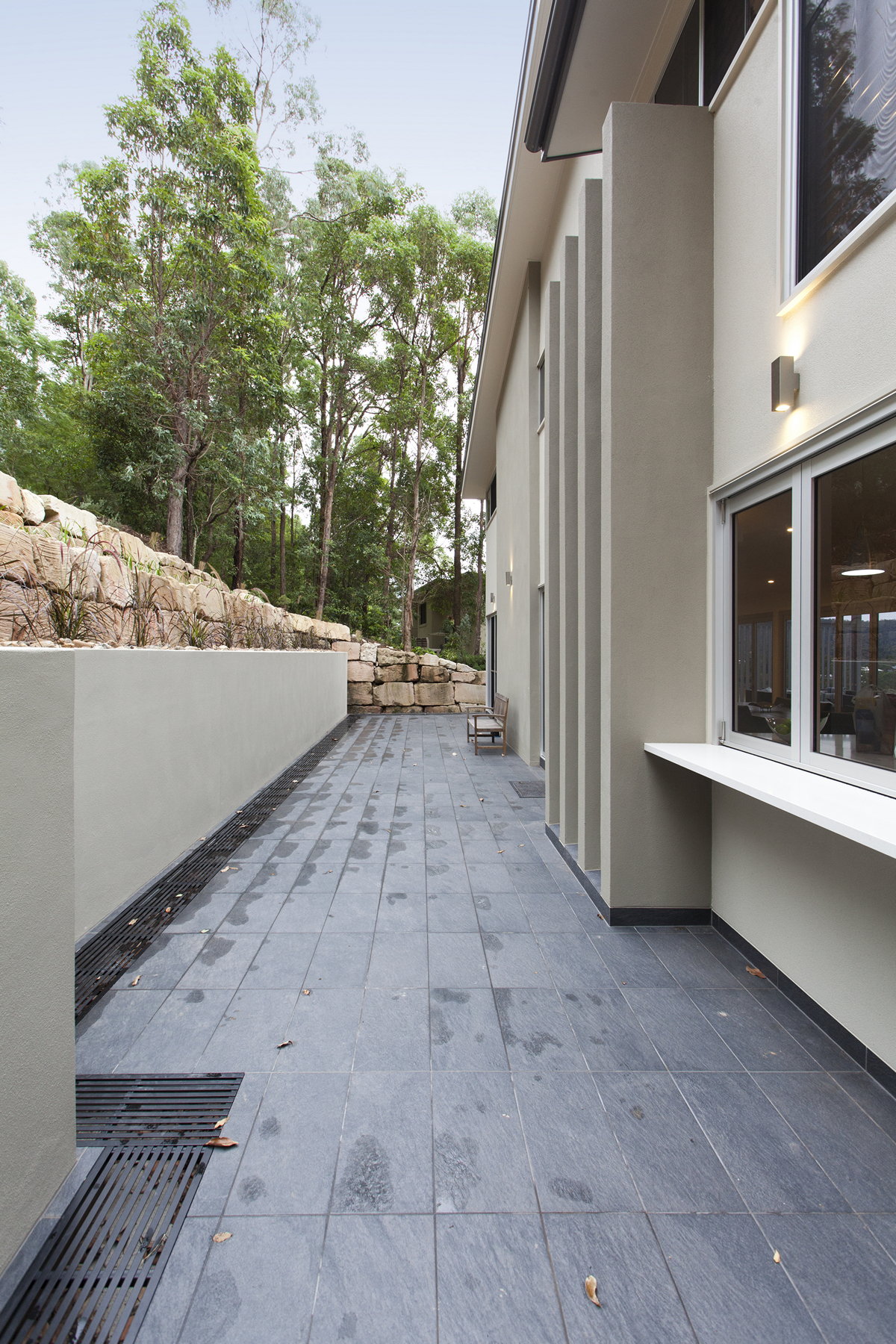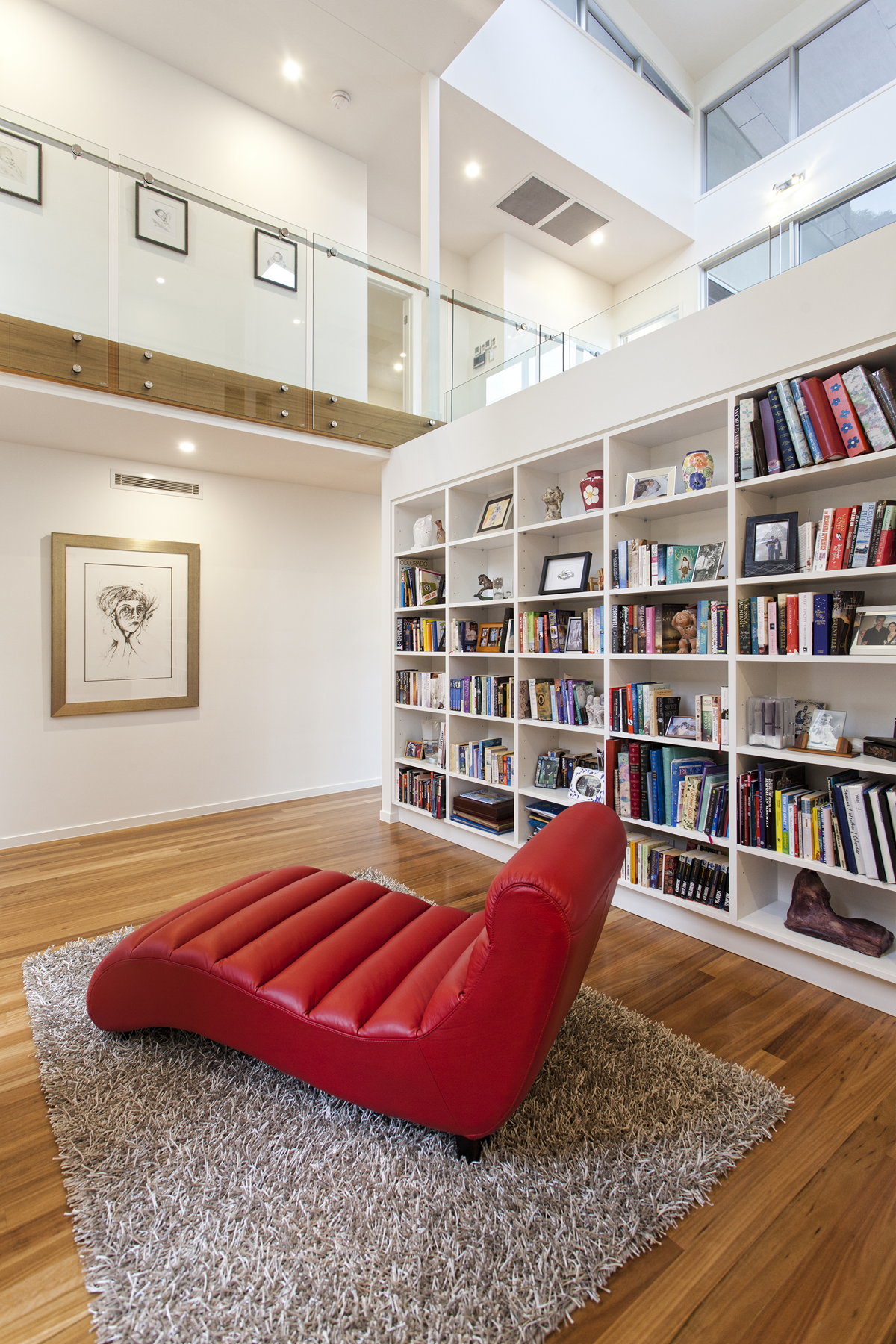 Our client's delightfully report that their kitchen has been praised for both its beauty and its practicality. The readily accessible butler's pantry can be opened up, or screened off from the main heart of the kitchen work zone. The open plan living areas enjoy excellent cross-ventilation as they overlook the stunning pool to the views beyond. The two storey height of the main verandah is extended into the glazed interior, and protects the upper level master suite tucked under its extensive span.
The light-filled and airy structure is anchored to the ground with a solid lower storey sized to comfortably house all the essential 'boys toys'. The beautiful bathrooms and ensuites showcase the quality finishes and fixtures used throughout the home, and are a tribute to the care and skill of all involved ‐ an award winner for sure!