IRP Architects can advise you on the various aspects of building architecture, design, renovation, and construction. We operate across the Brisbane area, from new home designs in The Gap, to renovations in Ascot, to new commercial projects in Redcliffe.
Our innovation results from the amalgamation of sound design principles, integrated with state-of-the-art products and technology. Our team approach considers the reduction of future maintenance and total life-cycle costs. In today's climate, we recognise the importance of sustainable and environmentally aware design. Our latest projects have consistently achieved 6-star energy efficiency ratings.
Regardless of project scale, we acknowledge the need for our work to address each project's current constraints and embrace future potentials. The recurring issues of quality, time, and budget are inherent in every endeavor; we work with our clients to achieve their specific goals, despite challenges.
To assist our clients in visualizing their aspirations, we provide Design and Documentation in Full 3D rendering. Experience your design as it emerges from initial concept sketches, and refine it continuously with internal walk-throughs and external fly-throughs. Our software provides you with confidence and will expedite the decision-making process.
---
Imagine…
… a design uniquely yours emerging from those first tentative sketches on the back of an envelope; an architectural solution which encompasses your lifestyle, your environment and your dreams; a design cognisant of energy efficiency and sustainability which considers maintenance and total life cycle costs.
Selecting a Site
IRP Architects can provide advice on what the most suitable site will be for your future architecture project. We can advise on the town-planning processes, building requirements and design implications.
We are knowledgeable about the Brisbane area and what specific aspects must be taken into consideration with respect to the micro-climate, orientation, land profile, and local council regulatory restrictions.
Master Planning
IRP Architects can provide brief development and master planning solutions for your project. Our master planning service will ensure that your future commercial or residential developments will not be compromised.
Schematic Design
IRP Architects can provide architectural design concepts for your new project, based on your initial brief and future needs. The design is a collaborative process, and is constantly evolving as we review the pro's and con's of each scheme.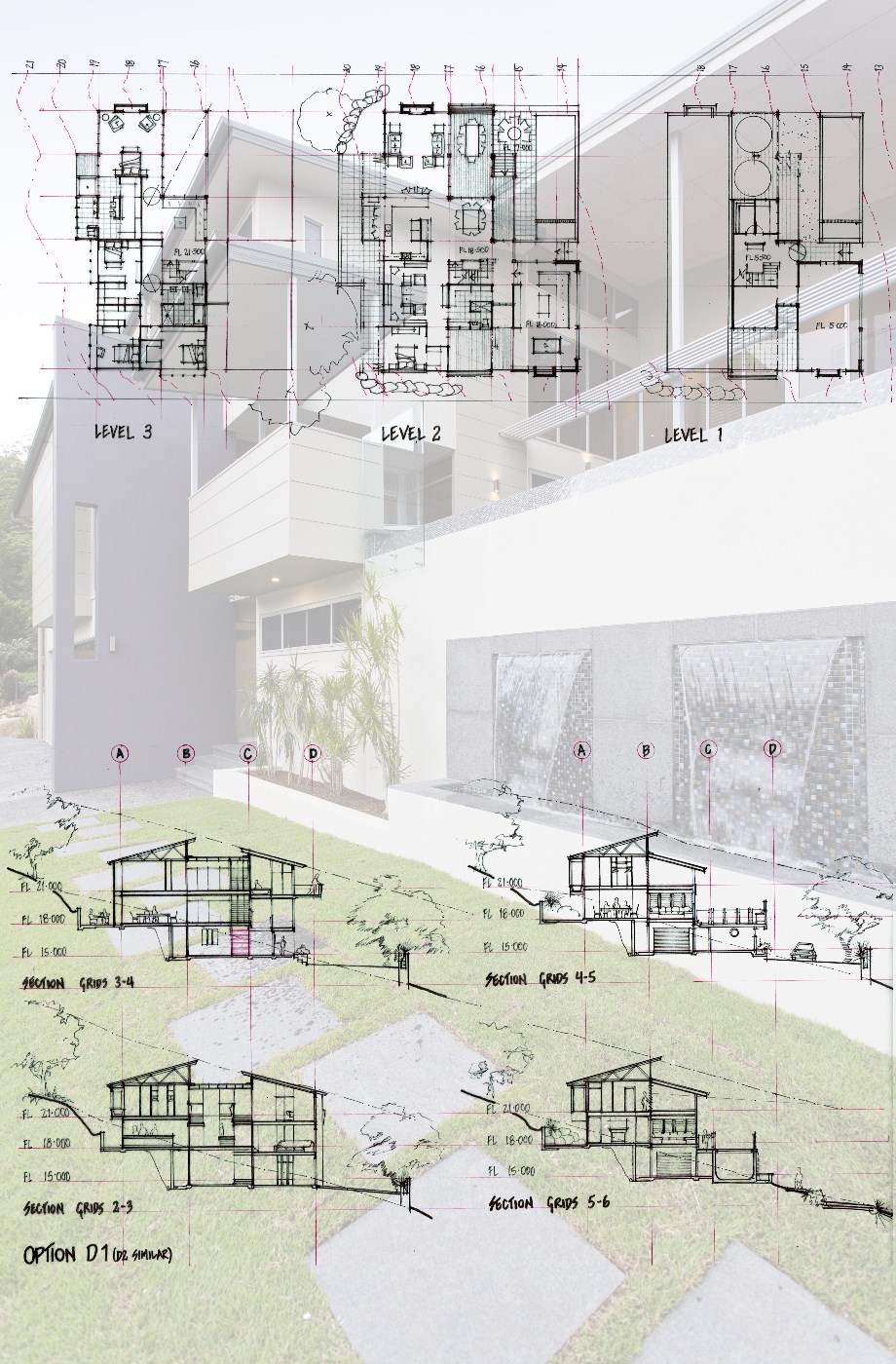 ---
Refine…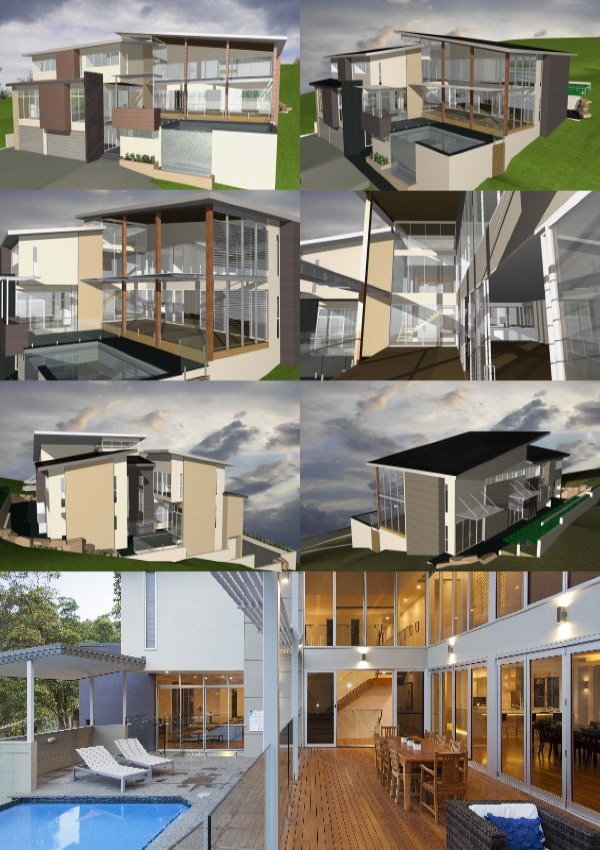 … your design through a 3D experience and direct your design as it emerges from initial concept sketches to making colour selections via internal walkthroughs and external fly-overs. Our software provides you with the confidence to expedite decision making and our innovation results from integrating sound design principles with state of the art products and technology.
Design Development
IRP Architects can develop your residential or commercial designs to incorporate engineering information, obtain preliminary costs and review construction issues. Any necessary council lodgment advice may be sought during this preliminary stage.
Detail Design
IRP Architects can assist in mechanical and electrical services such as lighting, data, communication, and air-conditioning layouts. We can provide the design of unique aspects of architecture, including joinery and tiling layouts.
Interior Design
IRP Architects can nominate materials, finishes, colours, fittings, fixtures, and furnishings to complete the design process. Our design and material selections address issues of sustainability and future maintenance, which may otherwise be overlooked during the interior design process.
---
Perform…
… as our friendly studio-based team guides you through the various architectural aspects of building design, documentation and construction processes (including interior design, outdoor living, and master planning for the future). We manage and collaborate with any other professionals you may require (town planners, certifiers, engineers, builders) to provide impartial advice under one unified design direction.
Contract Documentation
IRP Architects can co-ordinate the sub-consultants' documents, in addition to providing documentation for building approvals, tendering, and construction purposes.
Contract Administration
IRP Architects can distribute the contract documents for tendering with suitable builders, as well as providing advice during the tender, contract signing, and construction periods.
Post Occupancy Evaluation and Reports
IRP Architects can provide post-occupancy evaluations and reports on existing and new buildings. These will be measured against select criteria to provide a comprehensive overview of the property's condition and performance.