This is a beautiful Brisbane home that we have admired for quite a few years, so we were thrilled when approached to design a contemporary addition to this striking home. We wish to extend a special thank you to Fiona and James for trusting and working with us towards such a successful result. We will definitely be back soon for the final photo shoot once the landscaping has settled in.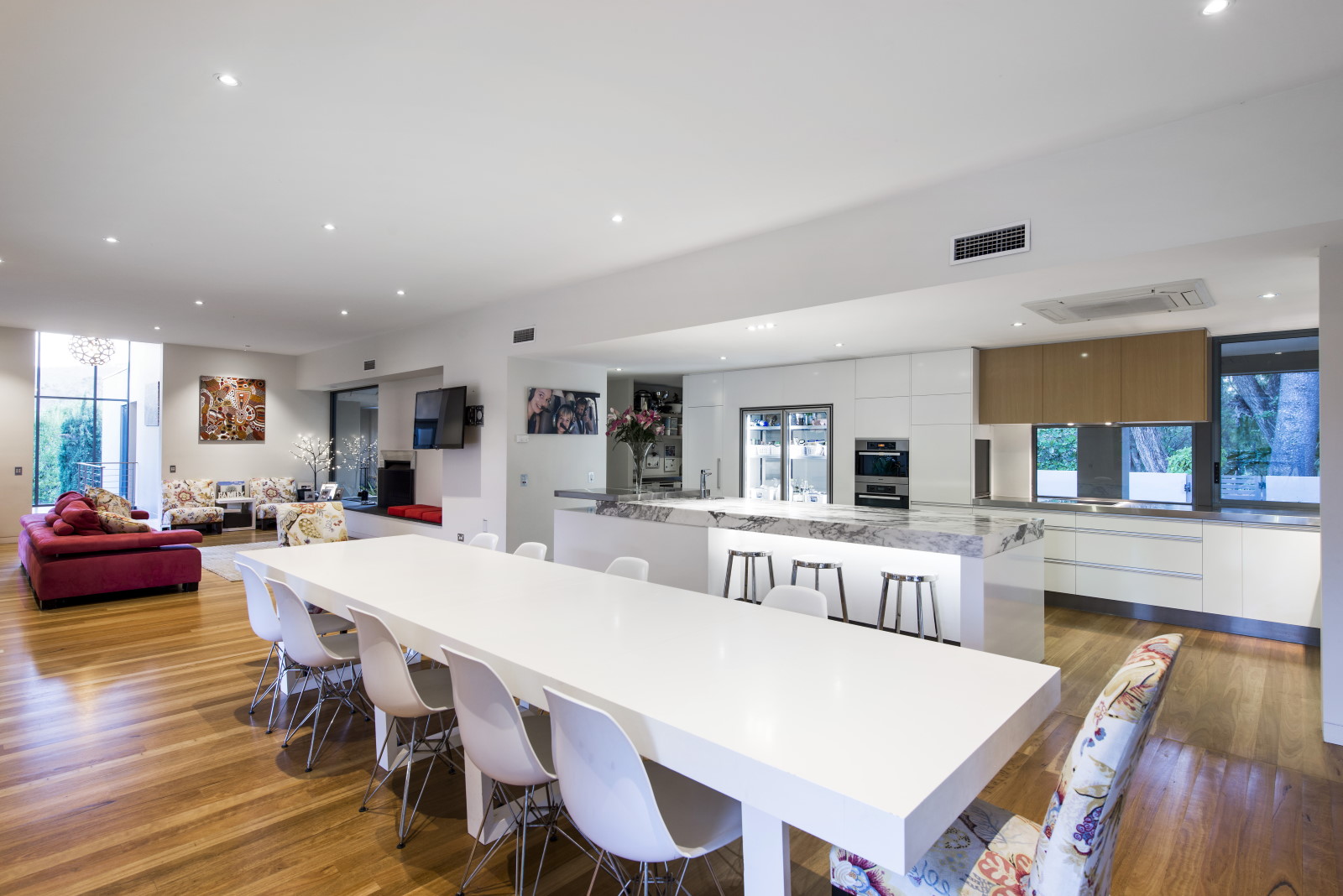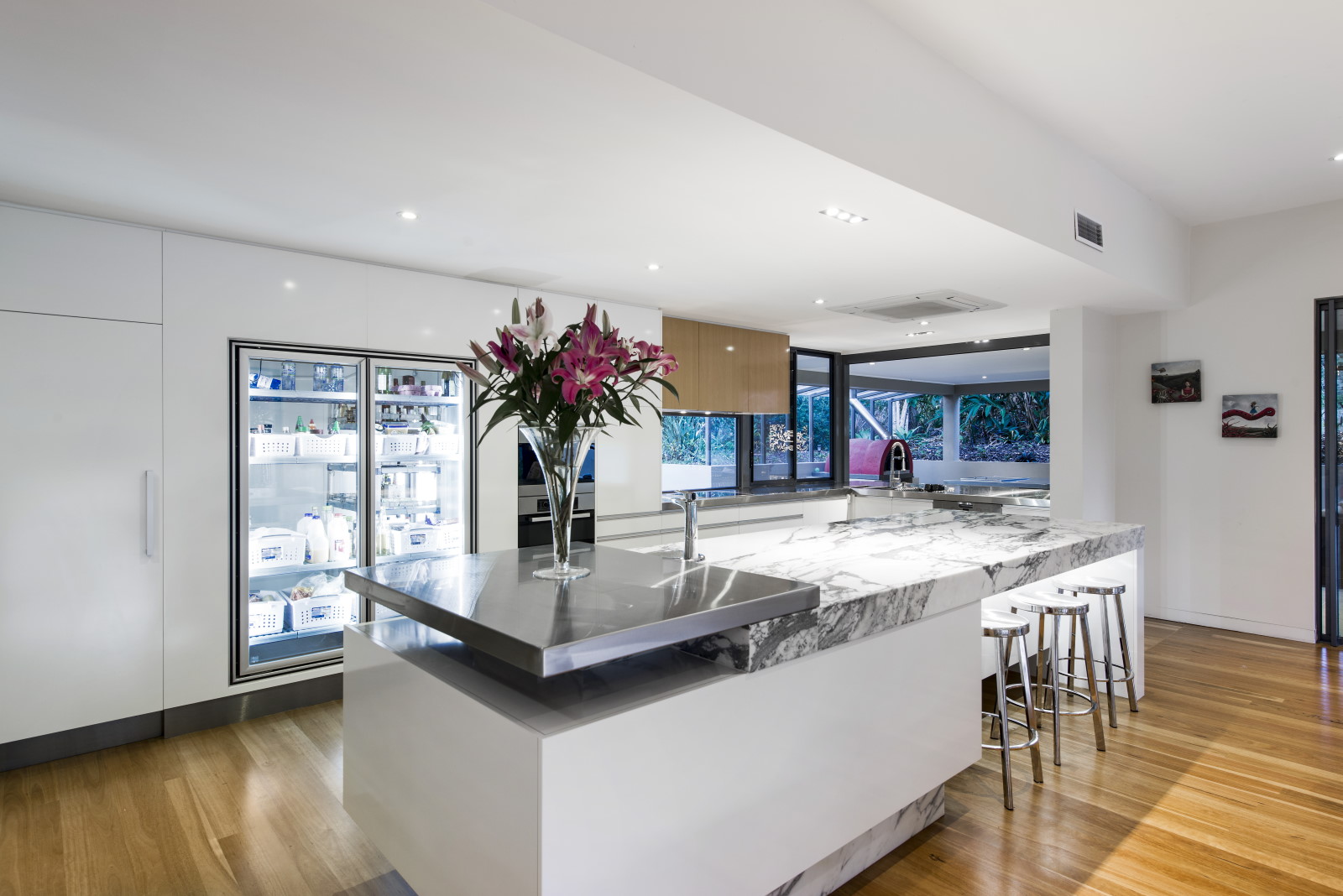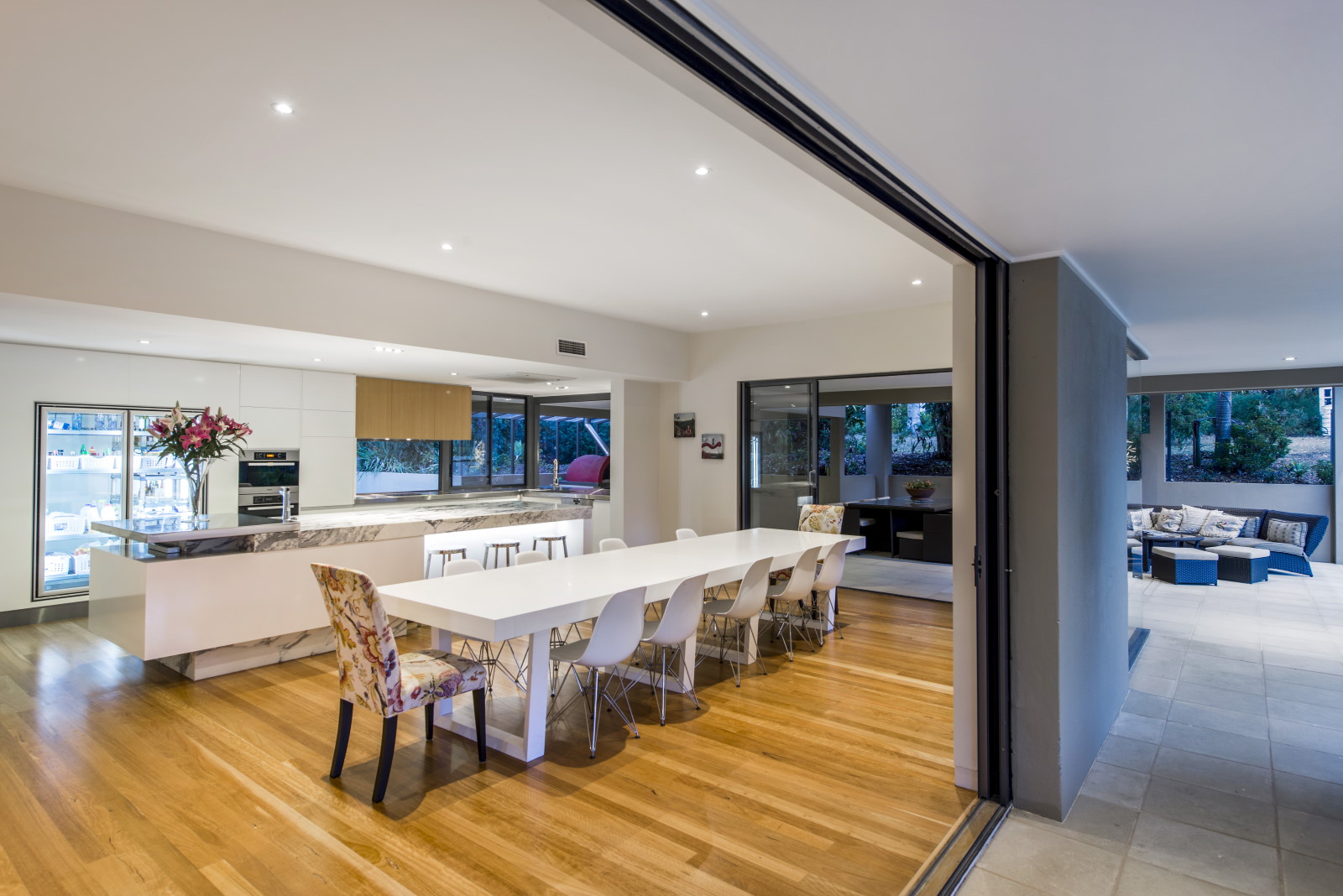 We are particularly pleased with how the client's aims and preferences were co-ordinated within the fabric of the existing structure and design. With such a refined, sculptural home, the last thing we wanted was a conspicuous renovation or extension, yet there were some maintenance items to address. The brief required a design for a new larger, more open and modern kitchen, with servery access to a new spacious alfresco area.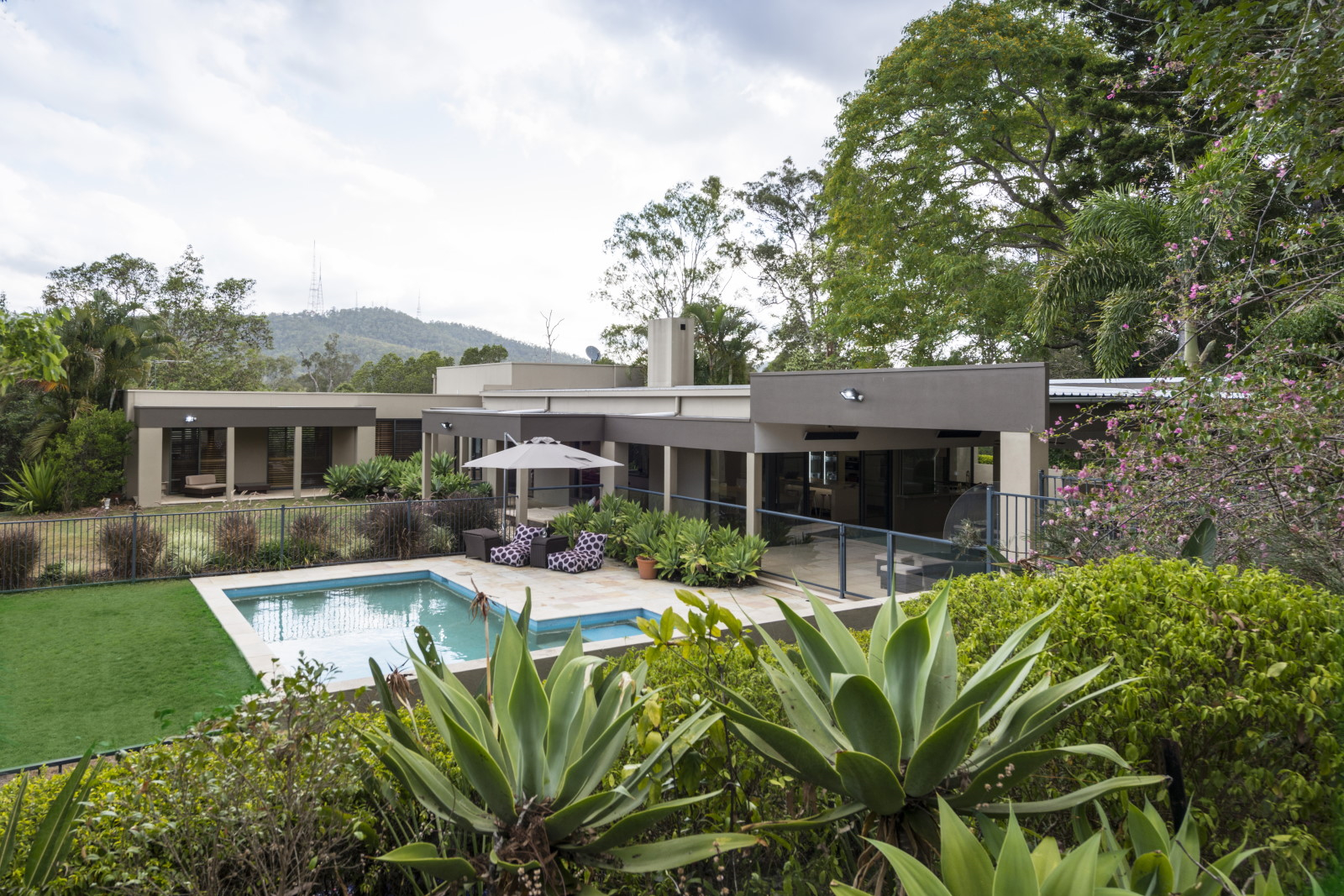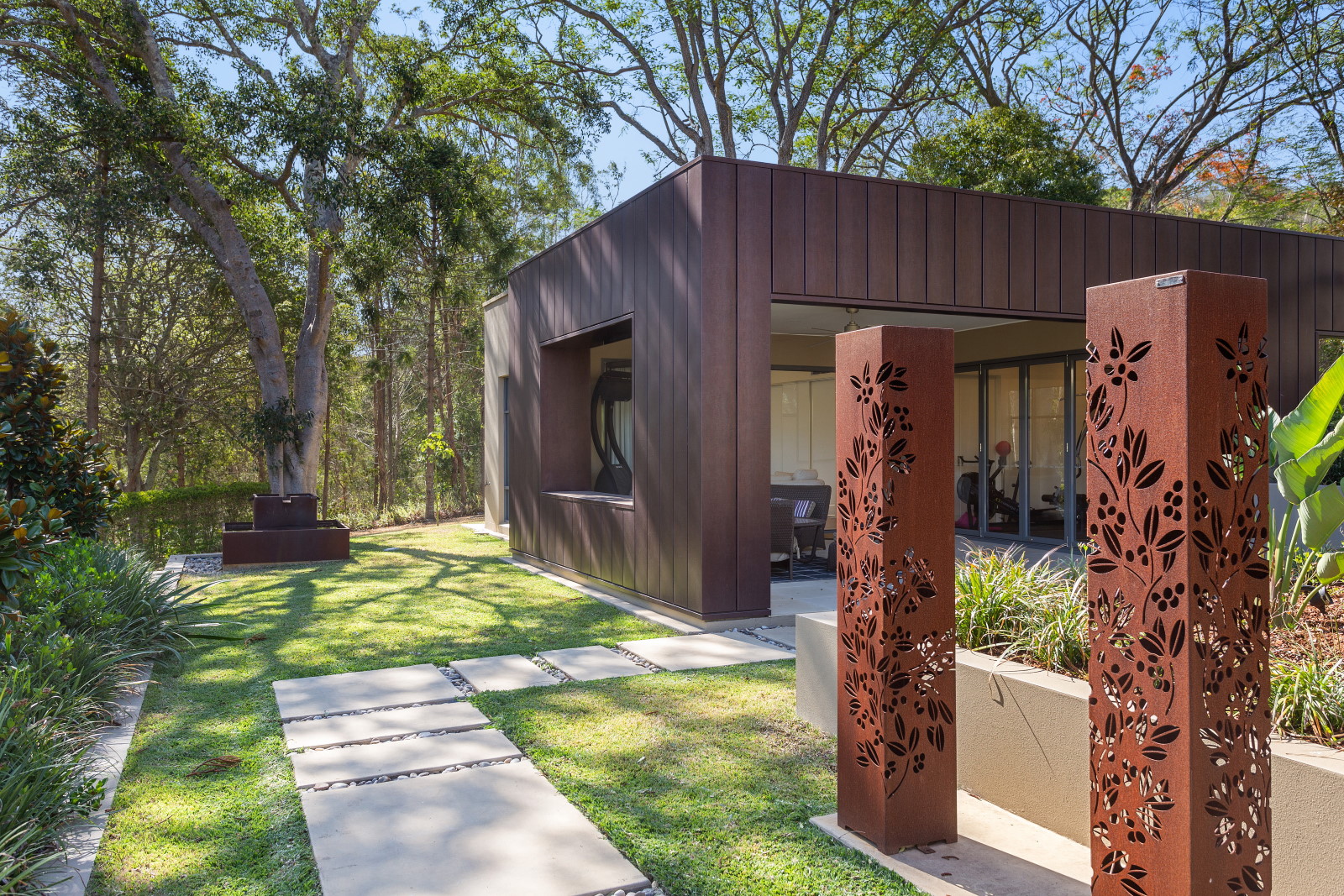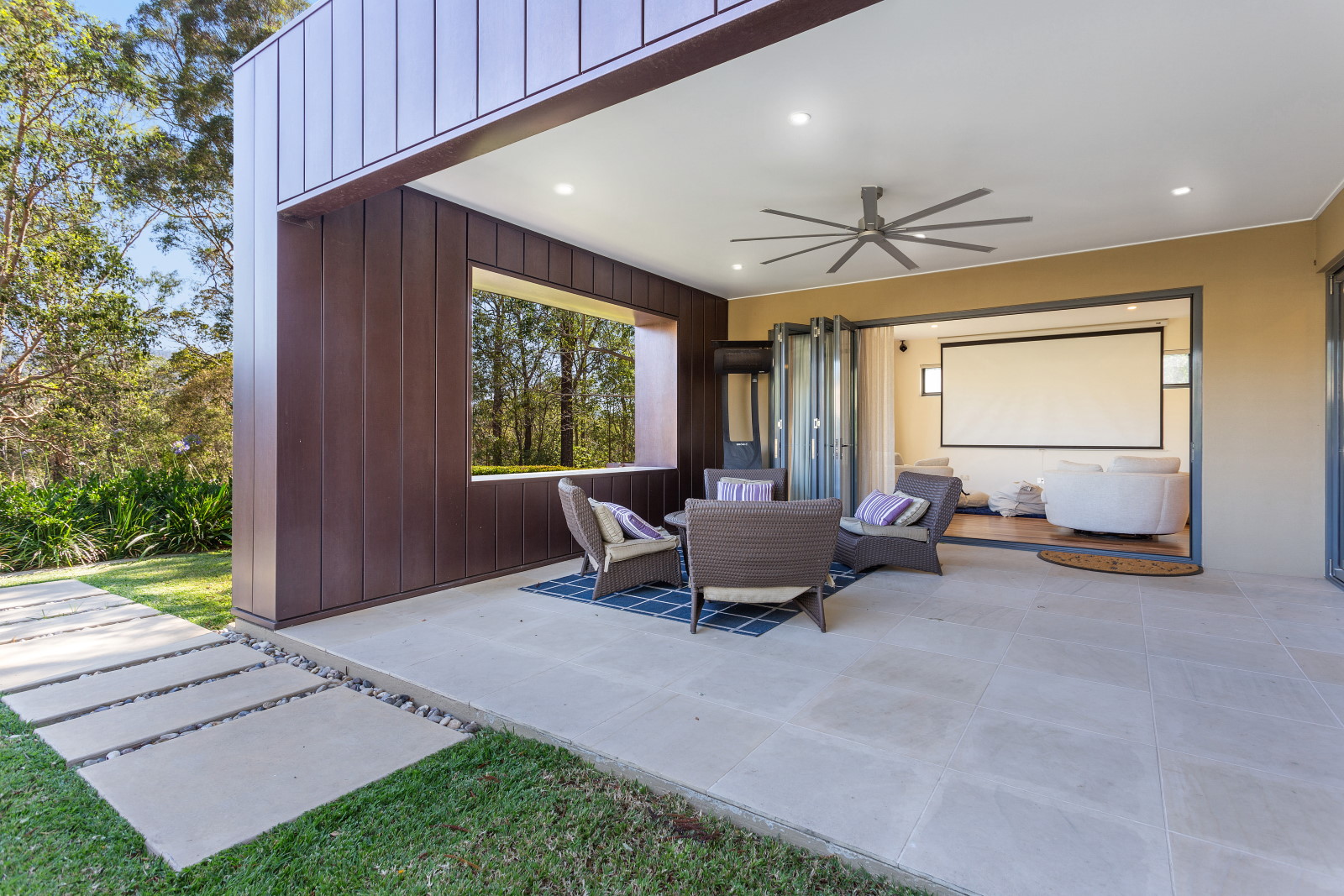 The result includes a lovely open connection to the existing internal living area, featuring beautiful marble, timber and stainless steel finishes. Extra touches include an integrated glass fronted cool room serviced from the butler's pantry. Immediate access to this area was possible from both the kitchen and the outdoor living area via a special drinks compartment. Finally, the outdoor area features an integrated gas BBQ, delicious pizza oven, and interesting art and lighting installations to complete the poolside relaxation and entertainment zone.