IRP Architects were very excited to visit Venice last September to explore the latest Architectural direction showcased in the Venice Architectural Biennale 2012. We were particularly interested in seeing the Australian Pavilion, as this was the last year this 'temporary' structure (originally designed by Philip Cox 20 years ago) would house Australian architects work at the Expo.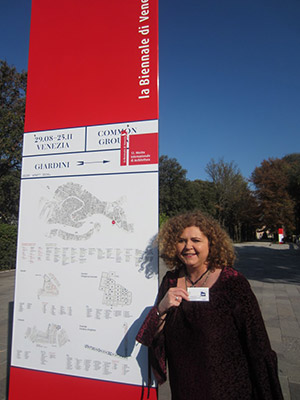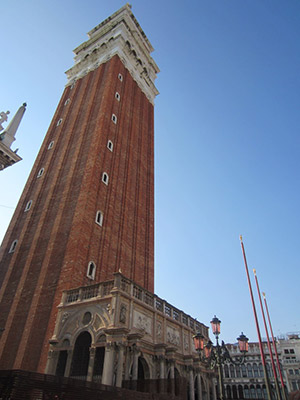 The new design for the Australian pavilion will still occupy the same space alongside a lovely canal, within the beautiful Giardini Gardens. These gardens are a beautiful green space on the eastern end of Venice's otherwise very urban streetscape.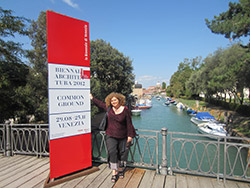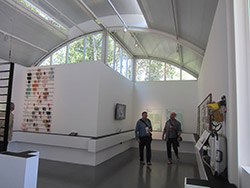 This year's theme of 'Common Ground' was interpreted in an incredible variety of directions by the various nationalities, and the whole experience was very inspiring. Some exhibits were incredibly busy and detailed, and others were very simple and elegant. The completely empty room of one exhibit was a puzzling disappointment, until you felt the floor vibrate and shift below you ' the resultant uneasiness and lack of balance highlighting the need for Common Ground.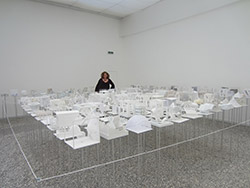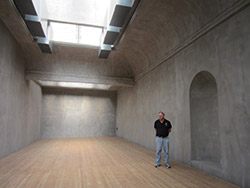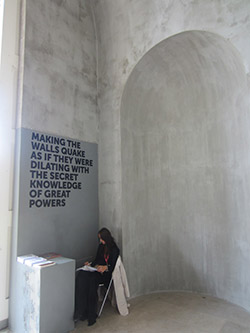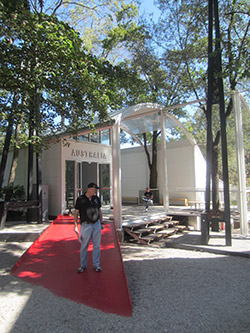 Our architects were especially impressed with the Russian Pavilion, which featured a beautiful interior mosaic of QR codes. iPads with QR readers were distributed to visitors and each code revealed new re-urbanised designs of once-secret government sites.
The combined Finland and Norway architecture exhibit was a marvel of intricate sculptures, but the standout was the exceptionally light-filled and disciplined design of the building itself.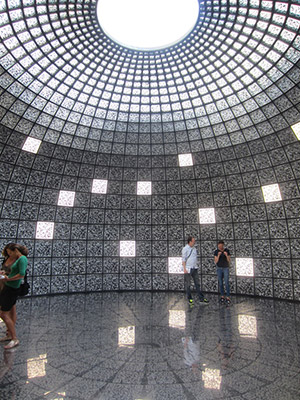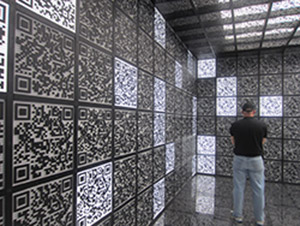 The other exhibits were located a short stroll away at the Arsenale site. Here the work of other nations was housed in ancient masonry and heavily timbered warehouses; a completely different atmosphere to the garden site, but just as intriguing.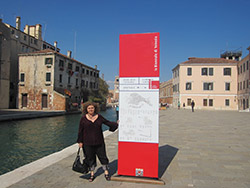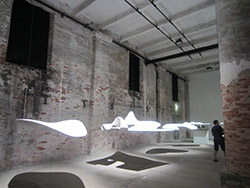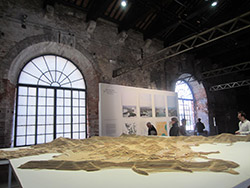 If you would like to see images of some of the event's highlights, please visit our Facebook page.